Avis clients
NANCEAU
Nous prenions le train à la fin d'un périple sur La Loire à Vélo. Nous avons pu nous installer dès notre arrivée dès 12h30 et garer nos vélos. Nous avons dîné au restaurant L'Atelier. L'hôtel étant situé en face de la gare, nous avons pu prendre notre train matinal sans problème.
jean
Excellent accueil
eric
Tres bien
Sylviane
Parfait, convivial, comme à la maison
sandrine
Super ! Comme d'habitude.
JEAN CLAUDE
Je ne connaissais pas contact Hôtel hôtel Saint Jacques pour VRP super
Philippe
Hotel idéalement bien placé, très propre, chambre chaleureuse, très bon accueil.
Laurent
Très bien
Half pension
Today's price : 80 €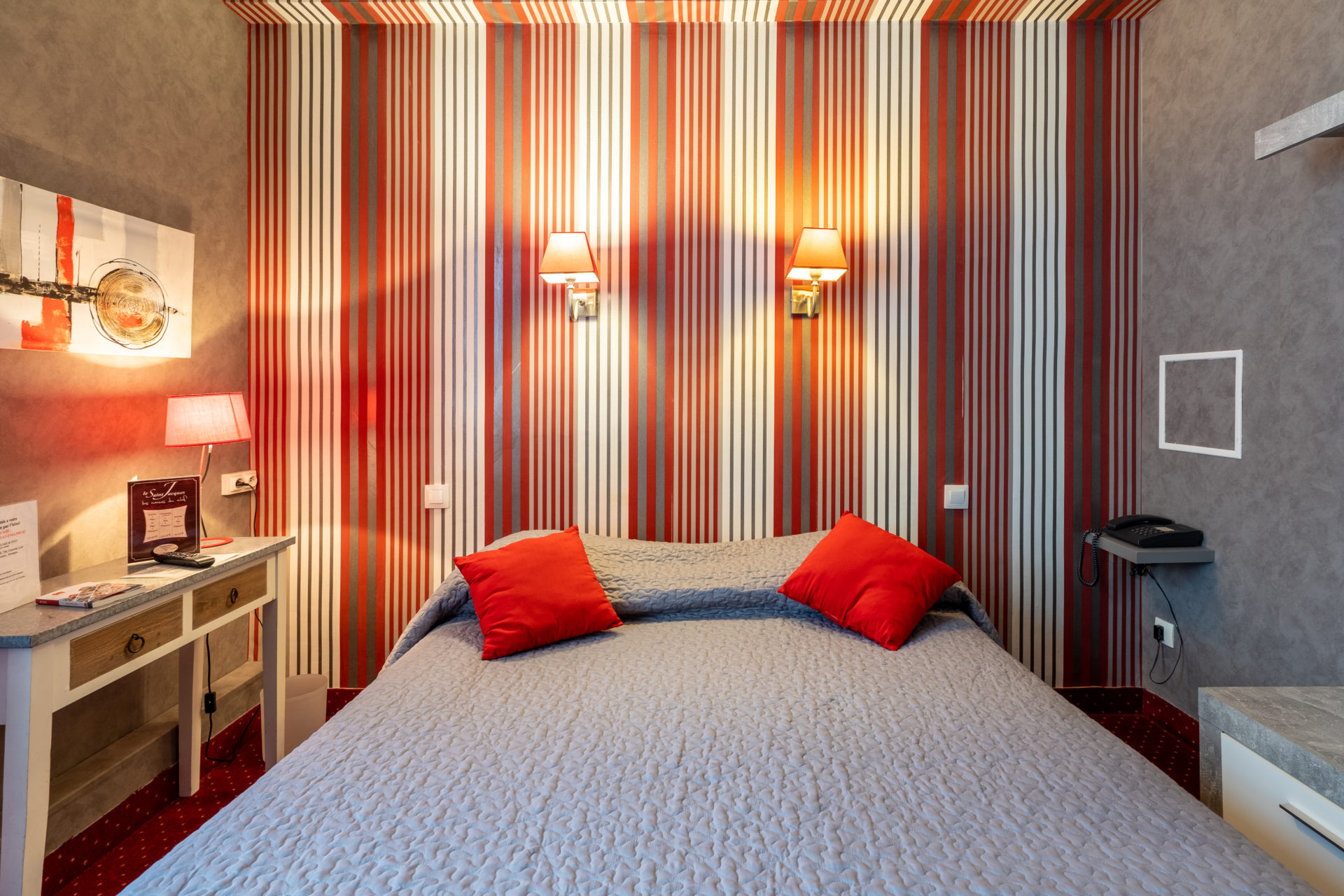 Often on business trips?
A preferential rate reserved for professionals. Make your business trips more pleasant in our hotel. This Evening Stopover package, specially designed for your business stages, includes: one night in a single room, breakfast, dinner (2 courses, excluding drinks), unlimited and free wifi access in the room. Traveling alone will finally become pleasant. Offer valid for one person, Monday to Thursday inclusive, subject to availability. Simplify your business trip and take advantage of an "all in one" offer including a comfortable room, unlimited internet access, dinner and breakfast. Dinner is taken in the hotel restaurant, you do not need to take your car to get to the restaurant. Homemade cuisine, generous with fresh products. Efficient free internet access.
The "Contact Hotel" loyalty program You will also find these Stopover Evenings in our "Contact Hotel" Guide, or on the website www.contact-hotel.com