Avis clients
NANCEAU
Nous prenions le train à la fin d'un périple sur La Loire à Vélo. Nous avons pu nous installer dès notre arrivée dès 12h30 et garer nos vélos. Nous avons dîné au restaurant L'Atelier. L'hôtel étant situé en face de la gare, nous avons pu prendre notre train matinal sans problème.
jean
Excellent accueil
eric
Tres bien
Sylviane
Parfait, convivial, comme à la maison
sandrine
Super ! Comme d'habitude.
JEAN CLAUDE
Je ne connaissais pas contact Hôtel hôtel Saint Jacques pour VRP super
Philippe
Hotel idéalement bien placé, très propre, chambre chaleureuse, très bon accueil.
Laurent
Très bien
Breakfast
Today's price : 8,50 €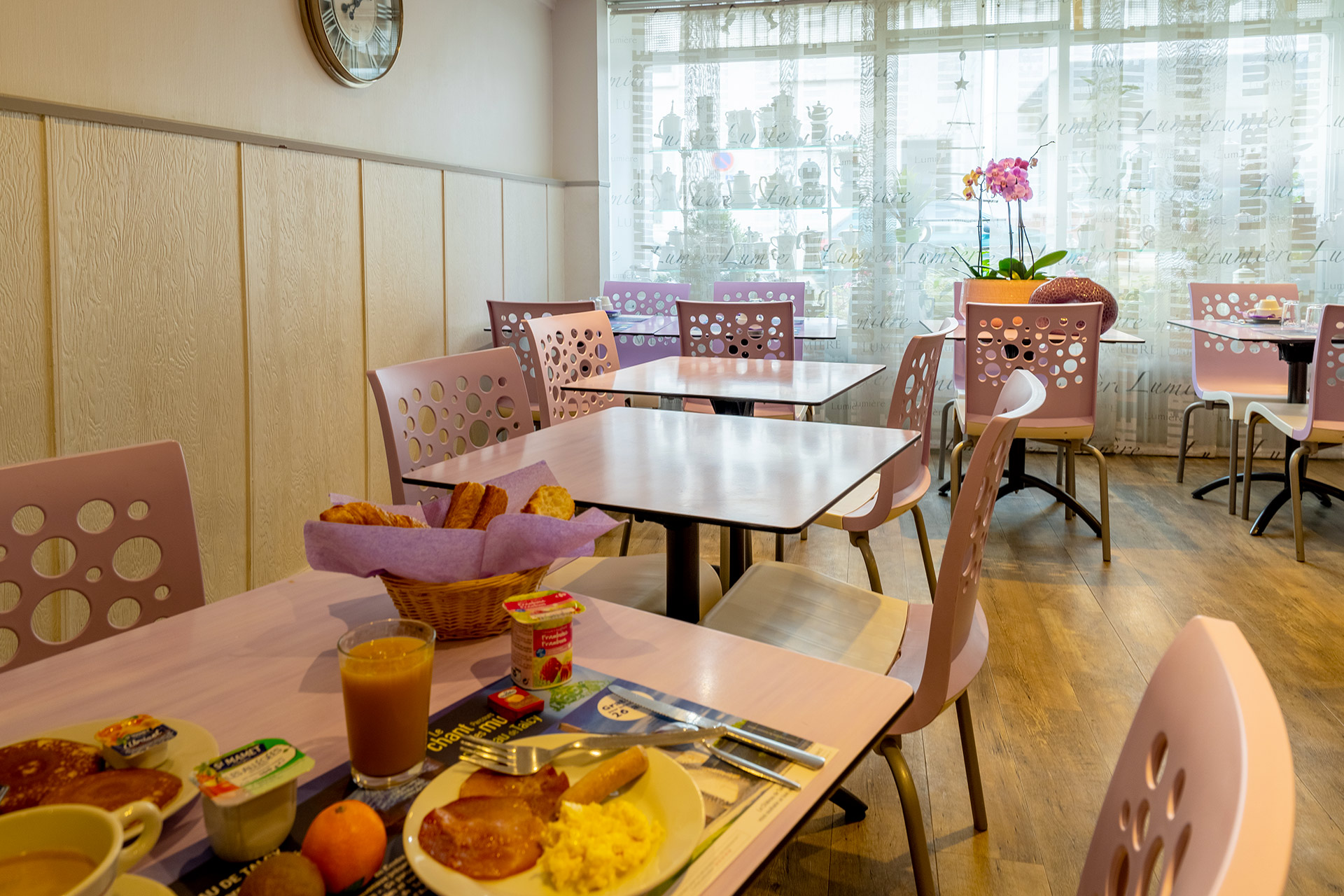 Our buffet breakfast includes: Coffee, tea, chocolate, baguette, croissant, orange juice, 3 kinds of cereals, plain and fruit yogurt, compote, 3 kinds of cheese, scrambled eggs, sausages and pan cake. fresh fruit.